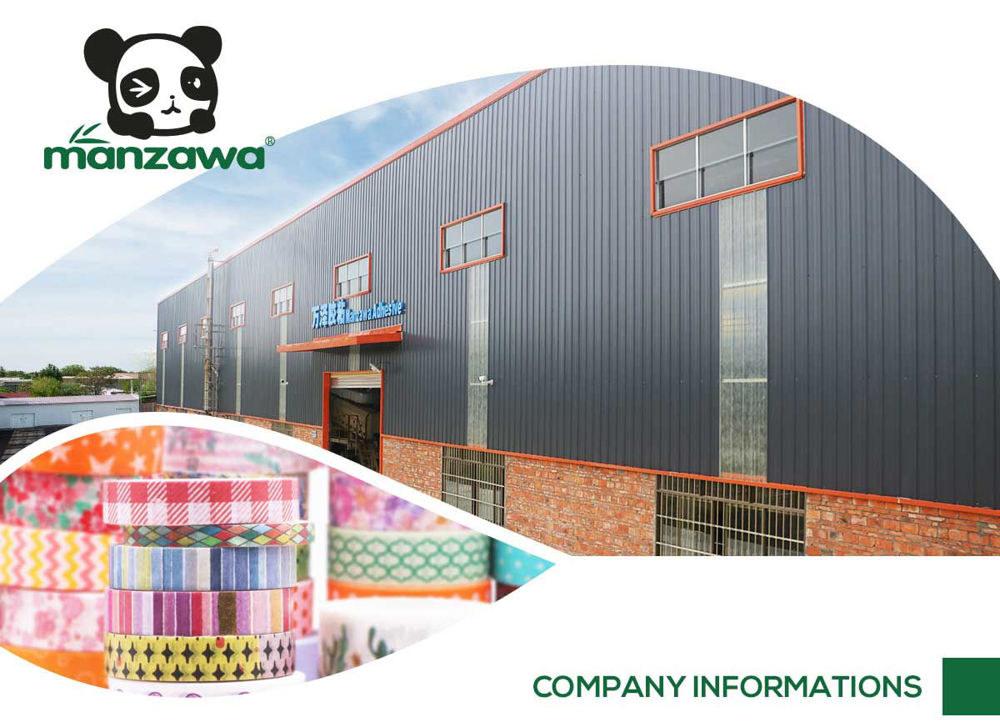 Foshan Manzawa Adhesive Products Limited is a farsighted company which meet industry 4.0, offering product design, manufacturer, sales, and service system.
We focus on difference technique wash tape for paper crafting. decoration, and party. Also available for kid toy set and teaching stationery.
We deliver value for every piece of product, aways work out the easier way and break the price down for customers. We pay attention to environmental protection production line meet country standard of energy conservation, passed SA8000, ROHS. EN71 and SVHC certicates to meet American and Europe standard. Take over Michaels, Target, Walmart and Disney order directly and third party company.
Manzawa brand is famous for over 200 countries. MOQ less than 10 pieces parcel for stock items with drop shipping service, strong cooperation with thousands of distribution partner and wholesaler.
To ensure the correct, efficient and timely, we use online and offline smart warehouse, small OEM. ODM order is available, we offer one shop paper craft sourcing.transfer warehouse and kits package service, we always keep our promises and protect supplier and customers privacy.
Creation everywhere is our belief and guideline, new product will come out within one month also we would keep our ideas fresh and beyond our industrial with our patience. Every order give us an opportunity to create a brand new service andwe would keep going all the time.